Radon Testing Services in Maine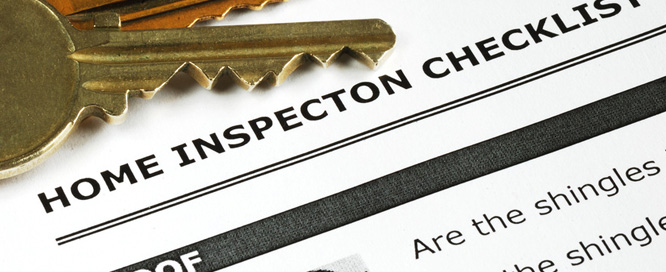 Atlantic Home Inspection Co. LLC is a registered Maine state radon service provider. We are also members of the National Radon Proficiency Program and The National Environmental Health Association. A radon test is conducted by placing an active or passive device in the home for at least 48 hours. All radon testers must be registered with the State of Maine. Certain rules must be applied prior to testing, and you should always ask your tester for his state radon service provider registration ID number.
Our active device is a Sun Nuclear Professional Continuous Radon Monitor, Model 1028. This device samples air quality every hour and results can be obtained in 48 hours. We will typically use our 1028 CRM Monitor on 99 percent of our radon tests. We currently have five units in service.
Our passive devices are liquid scintillation vials. We will typically use these devices in unsecured areas. Two vials are placed in the home for 48 hours. At the end of the 48 hour period, the samples are collected and sent to the lab for analysis. The results are usually available three days after the samples are collected.
Upon completion of a radon air test, our client will receive a Radon Certificate. This certificate will provide test results with recommendations. This certificate can be transferred from seller to buyer.
If you are selling your home (and plan to produce a radon report to your potential buyer), Maine law requires you to hire a Maine registered radon service provider as a guarantee to potential buyers that the test was done under proper conditions.
The following information can be obtained in "Maine Citizens Guide to Radon" and can be obtained from the following address:
Maine Department of Human Services
Bureau of Health
Radiation Control Program
"Indoor radon gas is a national health problem. Radon causes thousands of deaths each year, and millions of homes have elevated radon levels. Homes should be tested for radon; when elevated levels are confirmed, the problem should be corrected." –Surgeon General
What is radon?
What should I do about radon?
How does radon get into my home?
What is radon?
Radon is a cancer-causing, radioactive gas. Radon comes from the natural (radioactive) breakdown of uranium in soil, rock, and water, and gets into the air you breathe. Radon is estimated to cause many thousands of deaths each year. You can't see, smell, or taste radon, but it may be a problem in your home. When you breathe air containing radon, you can get lung cancer. Radon is the second leading cause of lung cancer in the United States today. Only smoking causes more lung cancer deaths. If you smoke and your home has high radon levels, your risk of lung cancer is especially high.
What should I do about radon?
You should test for radon. The US EPA, the Surgeon General, and the Maine Bureau of Health recommend testing all buildings for radon. Maine regulations require the lowest usable level of a building be tested – usually the basement – in addition to any other level of the building you want to test, such as the main living area. Maine also recommends that every well be tested for radon in water. Any homeowner can accurately test their home's air and water for radon. If you are selling your home, Maine law requires you to hire a Maine registered radon service provider as a guarantee to potential buyers that the test was done under proper conditions.
Contact the Maine Radon/IAQ Program at 207-287-5676 or 1-800-232-0842 (in Maine only), or on the web at maineradiationcontrol.org for more information on radon testing or Maine laws regarding radon testing. If your radon tests show your home has too much radon in the air or water, do not panic! The radon problem can be fixed easily and quickly.
How does radon get into my home?
Radon is a radioactive gas, and it comes from the natural decay of uranium that is found in nearly all soils. It typically moves up through the ground to the air above and into your home through cracks and other holes in the foundation, even ones you cannot see. Your home traps radon inside, where it can build up. Any home may have a radon problem.
This means new and old homes, well-sealed and drafty homes, and homes with or without basements. Radon from soil gas is the main cause of radon problems.
Sometimes radon enters the home through well water. In a small number of homes, the building materials can give off radon, too (materials such as granite and cinder block or concrete made with uranium mill tailings, etc.). However, building materials rarely cause radon problems by themselves.
Maine has radon concentrations that are generally higher than much of the country. Approximately one in three Maine homes has air radon concentrations over four (4) Pico curies per liter of air (pCi/L). If you have 4 pCi/l of radon in your air, you can and should reduce it. Levels between 2 pCi/l and 4 pCi/l can often be reduced, as well. While radon problems may be more common in some areas, any home may have a problem.
After a radon test is conducted by our company, you will receive a radon certificate which will show proof of radon levels in your home. This certificate is transferable.
Use the tool box below to navigate to various information.